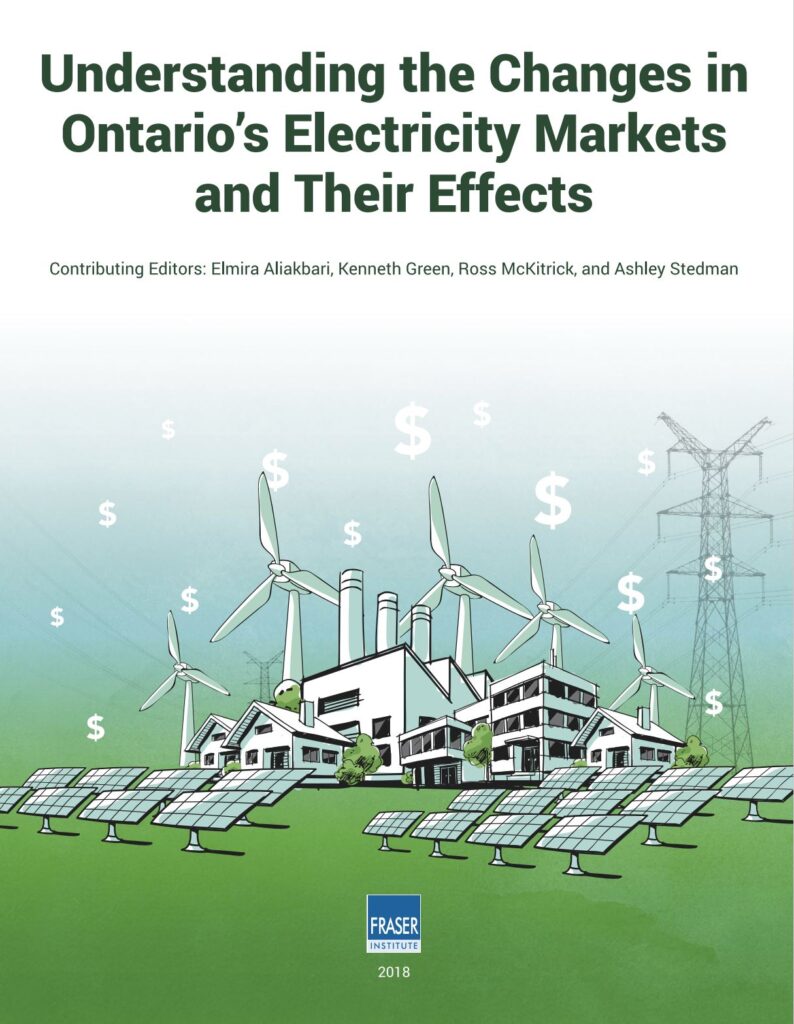 Policymakers in Ontario have made poor policy decisions to replace coal with wind power, resulting in rising electricity costs, lower employment, and lower competitiveness, while achieving minimal environmental benefits.
Ontario's main policy shift began around 2005 when the government made a decision to begin phasing out coal. Ontario's decision to phase out coal contributed to rising electricity costs in the province, a decision justified at the time with claims that it would yield large environmental and health benefits. The subsequent research showed that shuttering these power plants had very little effect on air pollution. Had the province simply continued with retrofits to the coal plants then underway, the environmental benefits of the shift to renewables could have been achieved at one-tenth the cost.
The issue of rising electricity costs in Ontario is related to the imbalances between supply and demand of electricity. Between 2005 and 2015, the province decided to increase its renewable capacity to facilitate the coal phase-out. However, since renewable sources are not as reliable as traditional sources, the government contracted for more natural gas capacity as a back-up. Meanwhile, the demand for electricity declined, partly due to rising electricity costs.
The increase in the total installed capacity of wind power, coupled with lower electricity demand, has resulted electricity costs have risen substantially in Ontario. Ontario now has the fastest increasing electricity cost in the country and among the highest in North America.
Between 2008 and 2016, Ontario's residential electricity costs increased by 71 percent, far outpacing the 34 percent average growth in electricity prices across Canada.
Ontario's skyrocketing electricity rates also apply to the province's industrial sector. Soaring electricity costs in Ontario have placed a significant financial burden on the manufacturing sector and hampered its competitiveness. Compared to multiple comparable American and Canadian jurisdictions, Ontario has exhibited the most substantial decline in its manufacturing sector over the past decade. Overall, Ontario's high electricity prices are responsible for approximately 75,000 job losses in the manufacturing sector from 2008 to 2015.
Source: Understanding the Changes in Ontario's Electricity Markets and Their Effects (fraserinstitute.org)