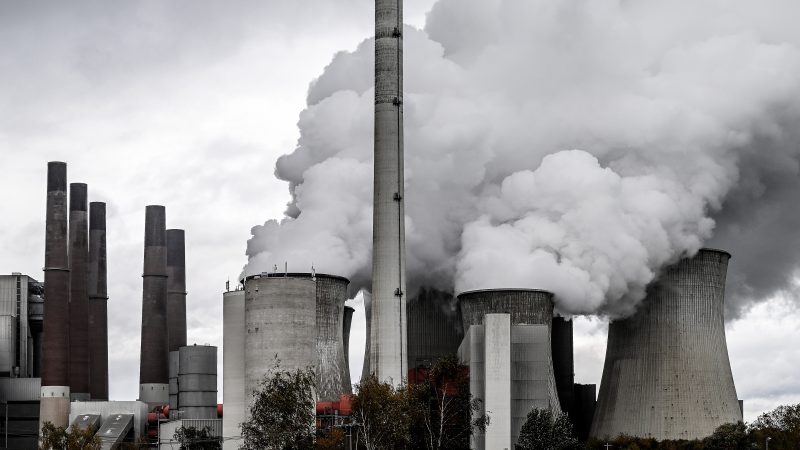 As Germany closes its last nuclear reactors, it is also reactivating old coal power plants to ensure electricity supply security amid Russian threats to turn off the gas tap.
Germany's attempt to simultaneously phase out nuclear and coal power just got significantly more complicated. Once envisaged as a transition fuel on the way to renewables, fossil gas is being reconsidered in Germany after Russia invaded Ukraine.
"Coal will play a crucial role," said Olaf Lies, the energy minister of Lower Saxony. "That we choose this phrase once again is certainly not entirely self-evident given the country's plan to phase out coal by 2030," he said during a press conference on Tuesday (8 March).
As Russia wages war in Ukraine and threatens to stop pumping gas through the Nord Stream 1 pipeline, Germany is experiencing a rude awakening.
"We know, and we have to admit it, that in the last 20 years, we have manoeuvred ourselves into ever greater dependence on fossil energy imports from Russia," said Vice-Chancellor Robert Habeck, who was speaking alongside Lies.
"This is not a good state of affairs. All the efforts of the federal government, indeed of the country, are aimed at reducing this dependency as quickly as possible," he added.
In effect, that will imply firing Germany's coal power plants back up. "If we want to be more independent, we will have to operate with coal," Lies said, putting in clear terms what Habeck was reluctant to say outright.
Lies was speaking at a conference bringing together the energy ministers of Germany's 17 states, who were meeting with federal minister Robert Habeck during an extraordinary consultation session.
Germany currently has around 45 GW of coal power capacity in place. While some has been turned off, part of it is being held in reserve to ensure the country's security of supply.
Two weeks ago, Habeck announced the creation of strategic coal reserves in a bid to cut down Germany's reliance on Russian gas. Those will allow power plants to run for 30 days of winter without any deliveries, Spiegel reported.
Now, Germany's energy network agency has asked for the country's coal power plants to remain on standby if needed.
"As Klaus Müller, the president of the Federal Network Agency, once again clearly stated, we will see which power plants actually have to remain in the reserve or which can be released from the reserve at all so that we also realise the security of supply via the coal-fired power plants," Lies said.
Source: Germany reactivates coal power plants amid Russian gas supply threats – EURACTIV.com